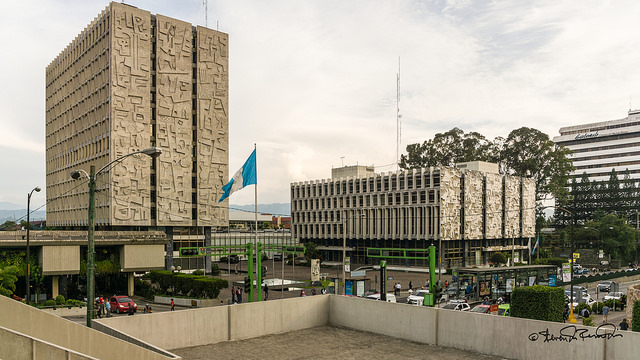 Civic Center
Guatemala City is the capital and largest city of Guatemala, and the most populous in Central America.

Graduate and student
We visited the Safe Passage School in one of Guatemala City's poorest neighborhoods. In this area surrounding the city's garbage dump, countless families are forced to make a living by picking through endless piles of trash, looking for anything of value they can resell. Due to extreme poverty, many of the area's adults and children are illiterate.
The Safe Passage School is run by a local nonprofit organization that is trying to change this by working with children and young adults between the ages of 2 and 21. The more than 550 children enrolled in this program—which is supported in part by Grand Circle Foundation—can attend this full-day school through the second grade. Then, they receive financial assistance to cover the cost of public school enrollment, school supplies, and uniforms, as well as hot meals, homework help, medical care, and sports and art programming. The nonprofit also assists these children's parents and families by providing them with access to adult literacy and social entrepreneurship programs. 
Gallery