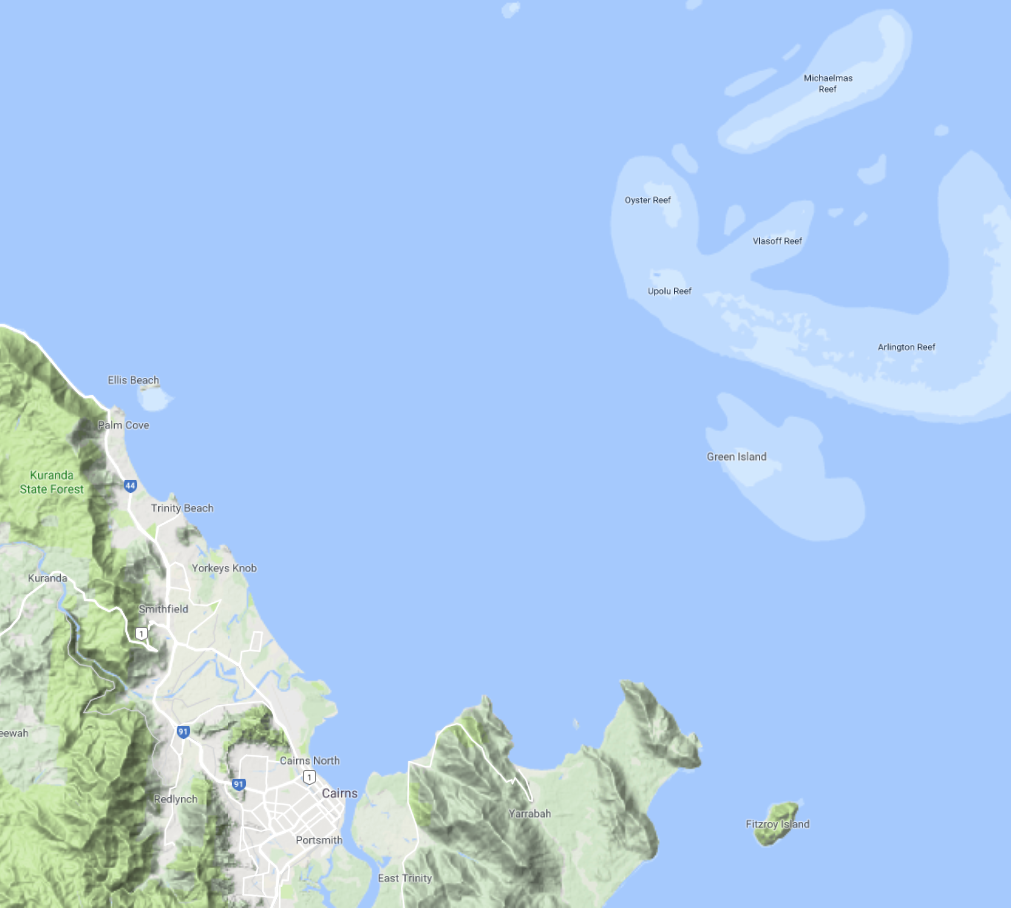 Map

Palm Cove
We flew to Cairns, Australia and then drove to a resort in Palm Cove.

Cassowary
Anxious to see some fauna, we decided to go to Hartley's Crocodile Adventures. They raise crocodiles for commercial use which greatly reduces the demand for poached wild crocodiles. They also have a menagerie of other indigenous animals on site.

Giant Clam
The whole point of coming here was to visit the Great Barrier Reef. So it was the Ocean Spirit that took us out to Michaelmas Cay and the amazing Giant Clam Garden National Park. First we explored in a semi-submersible boat which was a bit underwhelming since the cloudy skies muted the underwater colors. Later we donned stinger suits and headed ashore to snorkel in the National Park which was fantastic. We had sufficient sunshine to see the amazing colors of coral and giant clams.
Gallery