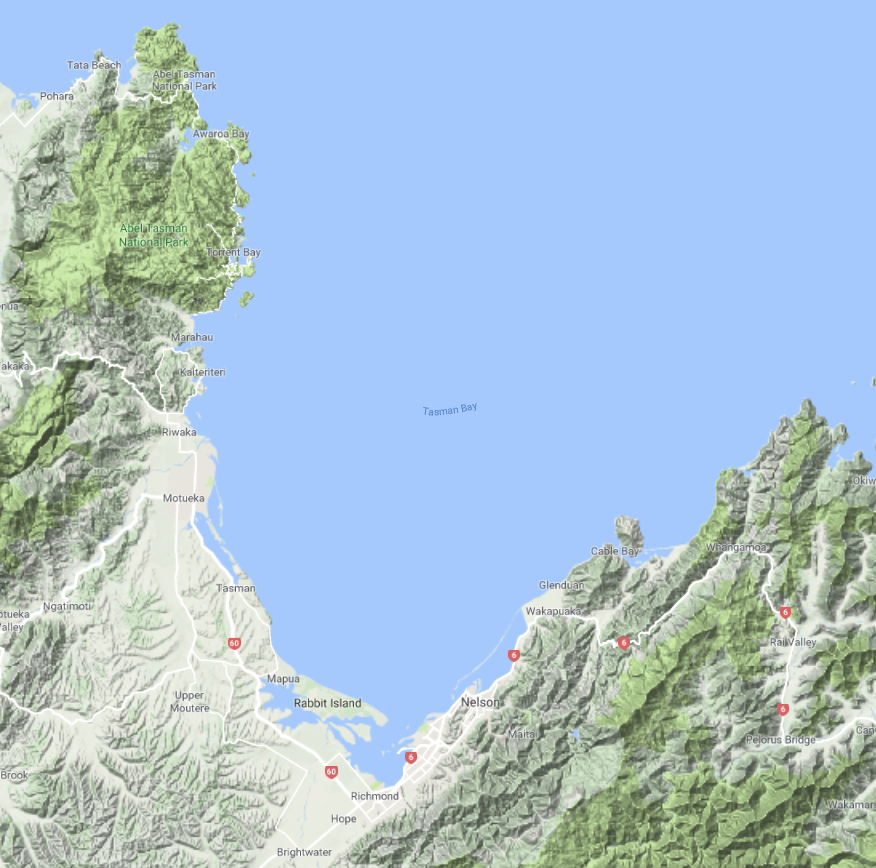 Map

Wearable Art
Nelson is close to Wellington, but it's on the South island. Although known for being the sunniest region in New Zealand, Nelson was cool and cloudy for us. We toured the downtown area, visited its cathedral, and foraged for lunch among the many establishments along their pedestrian mall.
One of our highlights was a visit to the World of Wearable Art museum that displays amazingly creative "costumes" designed around a theme. There is also a classic car museum on site.

Torrent Bay
We visited Abel Tasman National Park by boat. It dropped us off at a beach and we hiked a few miles to another beach, where we had lunch. The coastline here is very beautiful but the trail between beaches is forest-bound and there was nothing to see but the path ahead.

Old Pub
On our free day, we decided to take another wine tour in the surrounding region. It turned out much less rewarding than Martinborough, but we all had a good time. We stopped at an old pub and tried a flight of beers to compare hops in various brews.
Gallery
ftp://This email address is being protected from spambots. You need JavaScript enabled to view it.y/public_html/docs/images/nz-au/nelson.png